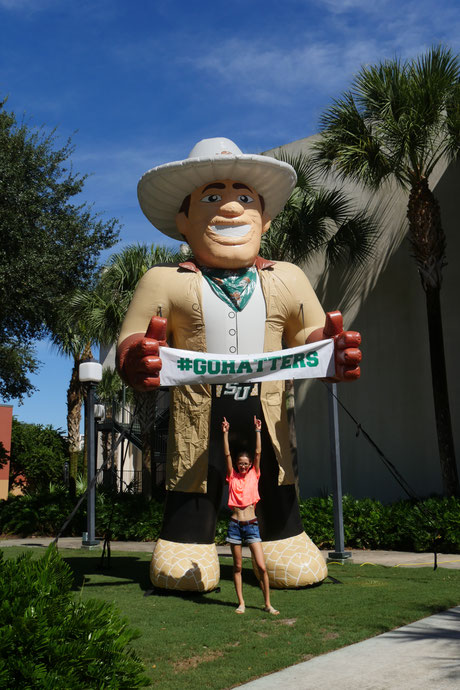 So,the first week is done. One week, 7 days...doesn't seem like a long time but so much has happened during my first few days at Stetson.

Arrival
Despite a long layover, everything worked out fine. Together with my parents I took a plance from Cologne-Bonn airport to Orlando. All of our luggage also arrived safely and we were allowed to travel into the States.

I'll never forget the very first step out of the airport building: it was dark, late, and SO HUMID.
I've never experienced anything like that. I had no idea how to run in that humidity.
We took a rental car from the airport to an Airbnb in Deland, which my parents have rented for the first days.
After 24 hours of travelling we went to bed pretty exhausted.
The first days

Campus was relatively empty. 08/16-08/19 was orientation for international students only.

Due to the jetlag, my parents and I were up early. What to do early in the morning? Off to Walmart!
Then we just took our time to get adjusted to the timezone and walked around campus. There was a lot to see!
Everything was exciting and new to me.
However, the first few days were stressful. The very first day was already completely booked; I had to get my keys and  my student ID. We also had physicals and a team meeting with the cross country team.
The next days also consisted of meetings, orientation actitivities, and endless trips to Walmart to get everything I need for my dorm room. I am residing in a single room in Smith. Kitchen and bathroom are on the floor.
Monday I got my bike. I would not attempt a triathlon with it but it's good enough to get around campus and Deland.
MY first day of classes was the 24th and included philosphy and biology. We already got so much information about the different gradings, exam dates, and quizzes. Honestly, it was really overwhelming but I guess I'll get into it.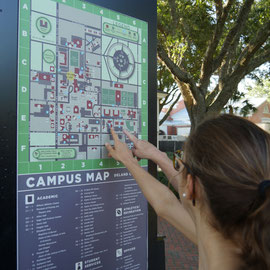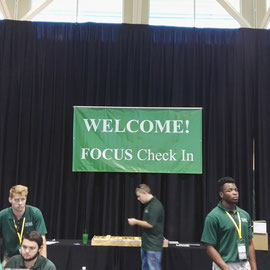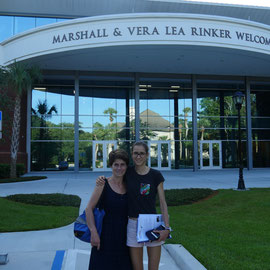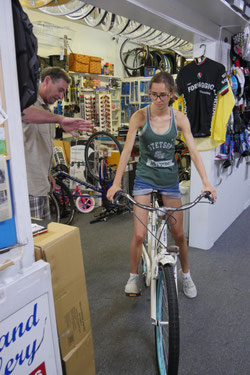 The first days of training

The very first day of official team practice started bright and early at 6.15am. We  (10 girls and 6 guys) took the vans to Tiger Bay State Forest, where we did a first faster session to see where everyone was at after the summer.

It was an out and back: 5k easy out and 5k fast back.
I was surprised that I ran pretty well and felt good despite the heat and humidity.
Another highlight of the day was the team fotoshoot, where we also got all of our clothes.
Some pictures and the competition schedule can be found here:
http://gohatters.com/roster.aspx?path=cross
Sunday was longrunday! 19k at the Clermont Clay Loop, which was a lot of fun!
It was hot, exhausting, and even a little bit hilly. But together with one of my teammates I was still able to run a relatively fast pace.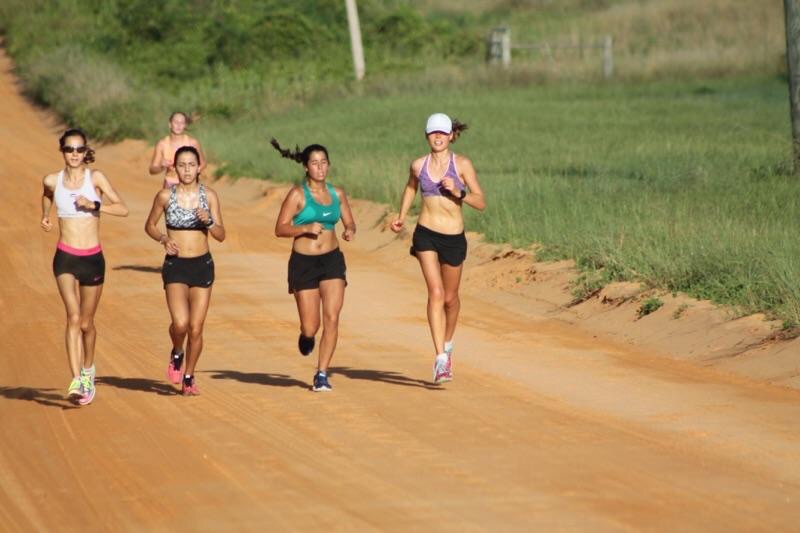 Despite all the responsibilities...

…I still had some free time.

I went to New Smyrna Beach twice, went shopping in downtown Deland, watched a show with hypotherapist Dale K on campus. and the women's soccer game.
Everyone I've met so far is really nice, communicative, and open minded!
 I'll definitely will be back with another blogpost soon.
Next week, is my first full week of classes and practice.
Saturday will already be my very first XC competition in Boca Raton.
I am excited!