Florida is in emergency state.
Hurrice Irma, caterogy 5, is approaching the Sunshine State.
In this post, I want to share how I experience the situation and how it makes me feel.
Yesterday was a tough day and, I have to admit, I cried a lot.
I haven't really dealt with home sickness since I got here, but in a situation like that, I realize how far away from home I am and that I am pretty mich left by myself.
We got so many different emails from the school with different updates and cancellations of events, but it still remained unclear whether campus would closed or not.
Everywhere, on social media or during small talks, people had no other topic than preparation check-lists, conjectures about an evacuation, and fear. That did not really help.
10:32am Stetson finally announced that "Residence halls in Deland will close as of 10a.m, Friday, Sept. 8,2017."
 So, everyone has to leave. Somewhere. But where?
Many students travelled home (sure, that's easy if you leave in Florida) or to relatives. Gas stations ran out of gas and grocery stores had not water left. Several athletic teams travelled to competitions further away where they would just stay for the period of evacuation.
The international students, however, were pretty mich left by themselfes. A friend offered me to stay with her and her family up North, but I was still desperate.
 Coach announced via e-mail that he will talk to us later but we should not make any plans yet. It still was not clear whether we would travel to next competition or not.
At 4pm we, finally, got the relieving message that we would take a bus to  Kennesaw (Georgia) and would travel west to  Birmingham (Alabama) after the competition.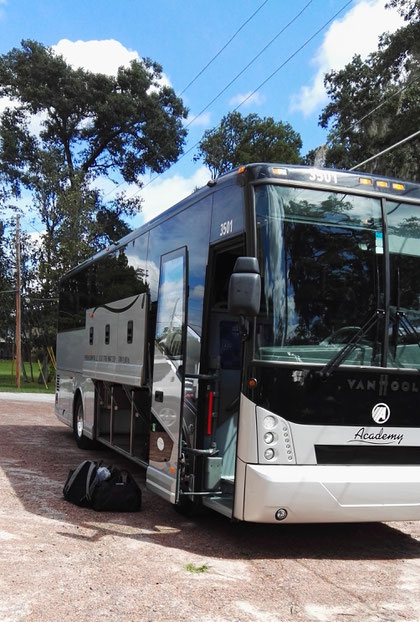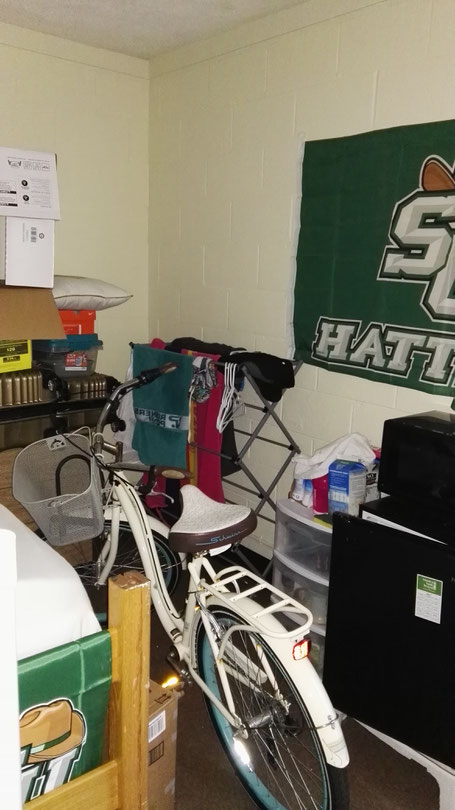 I am sitting in the bus right now and just hope that hurricane won't cause too much damage and no one gets hurt.
 I packed most of my belongings in suitcases and boxes in case it's gonna flood (which it probably won't since I am on the 2nd floor).
I don't know when we will be back.
But the school will most likely be closed for the entire week.
There was a tense atmosphere on campus. Not many people were out side and everyone, no matter if a friend or not,  just said
                            Stay Safe!
Update: Since wifi on the bus wasn't working anymore, I wasn't able to post the article until we arrived at the hotel.
The traffic was crazy and it took us 8 instead of 5 hours to get to Macon, where we will spend the night before we'll travel to Kennesaw tomorrow.