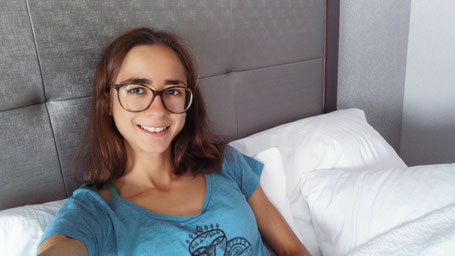 The day after...my legs are sore and I am so tired.
The noisy AC made it impossible for me to get a good nights sleep but, overall, the hotel is really nice!
Coach definitely takes care of us!
This morning I went swimming the 10m long hotel pool....that meant a lot of turns.
We'll leave in about an hour to go to Birmingham (Alabama) where we'll stay until campus reopens. No one knows, how long our holidays will be...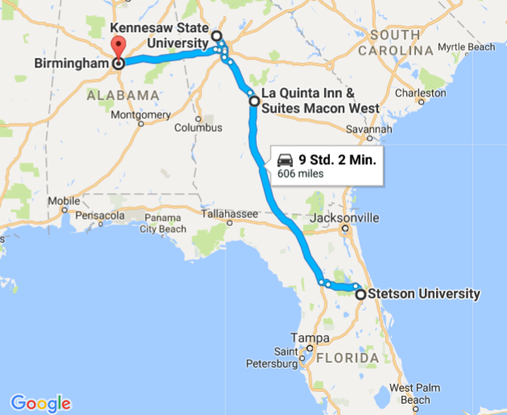 Yesterday we left the hotel at 10am to got to our second hotel in Kennesaw.The course was only 30min away. So, we had enough time to get food and take a nap.

As we arrived at the course, I was a little bit confused. There was nothing. Just a grass field. I literally mean NOTHING. Just the field and a few busses.
This race was the preview for our conference race on October 28th.

We had to run two loops with two minor hills.

 In the bus, coach made an announcement. I really like the way he talks to us!
I never feel pressured but he still motivates all of us.
He recalled how hard we've been working the last couple of weeks and that we will have to face many obstacles in the future but that everything will just make us stronger.

This race was competitive. Many fast girls from Lipscomb University were in. I was told just to try to hang on to the lead pack as long as possible.
That plan went really well. It was hot, again, but not as humid as last week. I also decided to run with spikes this time.
 I had a good start and was surrounded by Lipscomb girls. Already in 1st place, far ahead, was another girl from Lipscomb. My legs did not feel that fresh but I was able to finish in 5th place. What other place was I supposed to get with that bib number?! Although the course was much more difficult compared to last week, I was able to run 3sec faster but I was completely done as I crossed the finish line. That#s how it should feel like though!
Bilder sind per Klick vergrößerbar ;)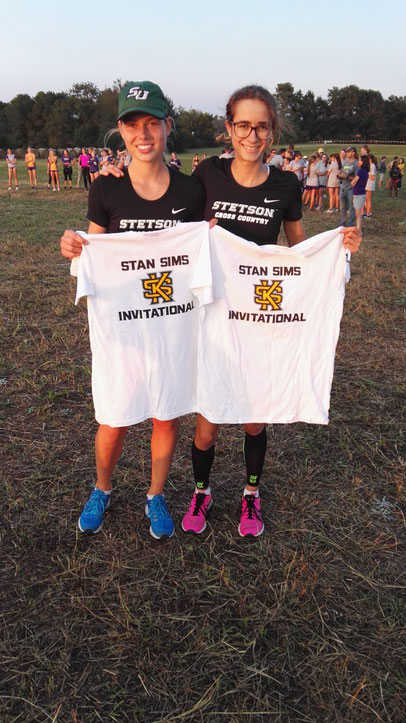 This time, we ran first, so we could watch the guys run during our cool-down.
And they did really well!
There was also an award ceremony for the top 10 finishers. Alice, my roombuddy, finished 9th!
I'll update all of you as soona s we arrive in Birmingham!
Here is another article about our race:
http://www.gohatters.com/news/2017/9/8/cross-country-hatters-excel-at-stan-sims-invitational.aspx