It all started out the same way as it did two years ago, when hurricane Irma was threatening Florida.
First, you just hear some other peers at school saying that a hurricane might be coming.
I am still not sued to the hurricane season hear. So, next thing I did was downloading the hurricane tracker app to be up to date about what was going on concerning hurricane Dorian. And there was a lot going on. The projections looked bad. Really bad.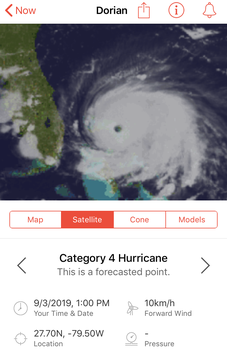 Quelle: Screenshot Hurricane Tracker App (Hurricanes)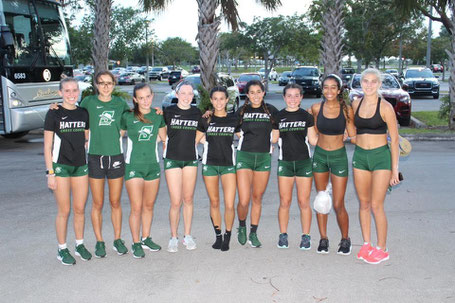 We started out to prepare the house: emptying the basement and garage, make an emergency list, and do some shopping.
Stetson finally announced the evacuation of campus. All residence halls will be closed after the next 24hours (which did not affect me), but also all classes will be cnacelled at least till Tueday.
Most students immidiately left to go home to family or friends. Well, flying back to Germany isn't that easy. Stetson does not provide any shelters for international students. Everyone is left on his/her own. Sweet.
However, coach told us not to make any spontaneous plans. He tried to get approval and funding to take the whole team on an evacuation trip as the one we did two years ago. Turned out he didn't get the approval.
We drove to the FAU Invitational in Boca Raton in a bus on Friday anyways but had to come back to campus afterwards and leave agai on our own. The volleyball team had a tournament on the same day but they couldn't come back since their vans had no gas left. So, we had to pick them up what caused another delay.
So, we were finally back on campus at 2am Saturday morning .
I did not even participate in the race due to my injury but cheered the ladies on as best as I could.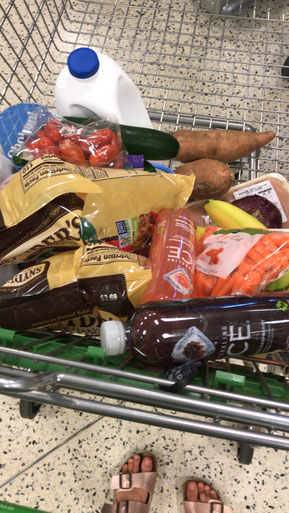 Some teammates drove back down South to stay at a one of the guys house.
I was planning on staying in Deland but as Dorian gained power and was categorized as a  5, I spontaneously booked a flight for Sunday to my friend Nina in Missouri.
So, I had enough time on Saturday to pack everything I would need for 1+ weeks...
Dorian, however, slowed down and was projected to hit Florida no earlier than Monday afternoon...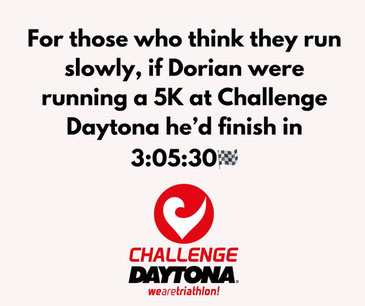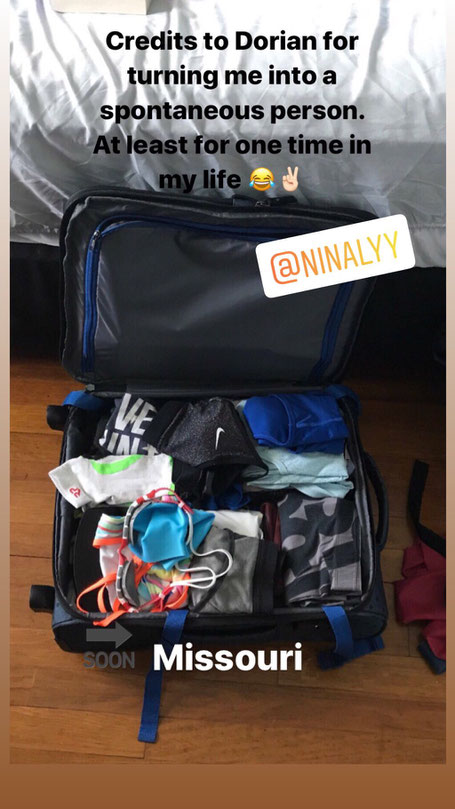 So, I got up early on Sunday morning and Jürgen gave me a ride to the airport.
The airport was empty and I was at my designated gate way too early. The flight was alright and I had some time to walk through the airport in Atlanta, where I had a 3 hour layover.
My flight to Springfield left at 2pm. The flight was short: only about 2 hours.
I arrived in Missouri at 3pm (different time zone than Florida!) and Ninas roommate, whose name is also Nina (crazy, I know), picked me up.
My friend Nina was racing a triathlon in Wisonsin, where she and her team qualified for Nationals! Congrats. That's huge!!!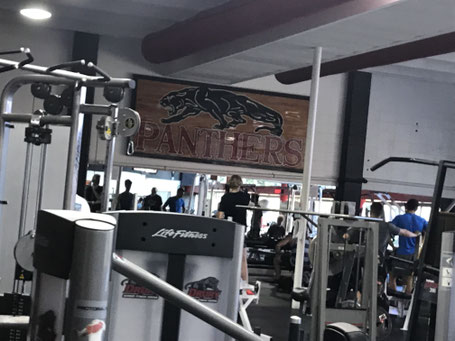 I wanted to check out the neighborhood and did an easy run in the afternoon. Well, there's not much to check out...
I guess I wouldn't have come here as a tourist.
Nina has her normal class and practice  schedule.
So, I will also use my "free-time" to workout and study (since school will start soon enough).
I am grateful that I had the opportunity to leave Florida. I wish everyone, who stayed, the best and hope that Dorian won't cause any major damage.
I am thinking of the people at the Bahamas, who have to suffer and experience things, we cannot imagine.
A hurricane such as Dorian shows once more the impact of nature and our own helplessness.
A picture of Nina and myself will follow soon. Stay tuned ;)