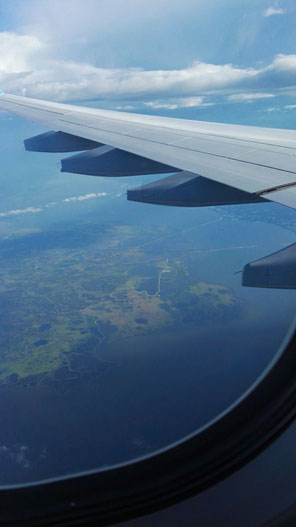 Finally! I've been waiting for that day in forever.
After hours of packing, shopping, and repacking in the last couple of days, I am in 1200m above the earth with 50kg of my belongings (as you can see on the picture below). However, two of the bags do NOT belong to me!
12 hours of flying to go...without any entertainment program. So, enough time to write this post about everything that is 6h behind me (the time difference between Florida and Germany) or 7830km.
I did not had a big fare-well party (what a surprise) but still said good bye to
my family
my friends
my big room
my hometown
the non-existing summer
and my favourite Quark!
Overall, a farewell from a routine and a hello to a completely new experience.
But I know that it is not a farewell foever but a farewell for time. I already have my flight back home for winterbreak in 4 months! So, mum, dad, and Lemgo: I'll see you soon!