It's that day of the year again: Thanksgiving.
It seems  unreal that it is already the third time I experience this special, well celebrated holiday in the States.
We don't have Thanksgiving or anything similar in Germany.
However, it is the first time I am truely thankful
for the people who make me laugh and keep me sane
every day.
Another thing I am thankful for is everything that running given me so far:
the best friendships I've ever had,
thousands of amazing opportunities and experiences,
strength, trust, and confidence,
and a purpose.
That's definitely a good thing as long as you can run but since about 3 weeks my running streak has come to an end again. I had so much pain in hip during a workout that I had to stop. I needed to cancel regionals. Turned out that I have bursitis in my hip...
I wasn't able to run the Turkey Trot in Oviedo to which I have really been looking forward to.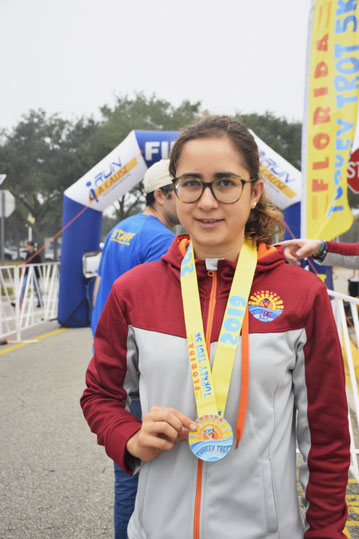 Even when you're injured, in bad shape, depressed, or all at once, complaining won't help (I still do though!).
What helps me and will help you is getting involved in the sport you love in a different way.
 There is always something to do besides toeing the line yourself.
Just because you are not running at the moment doesn't imply you aren't a runner anymore. The running community is so supportive!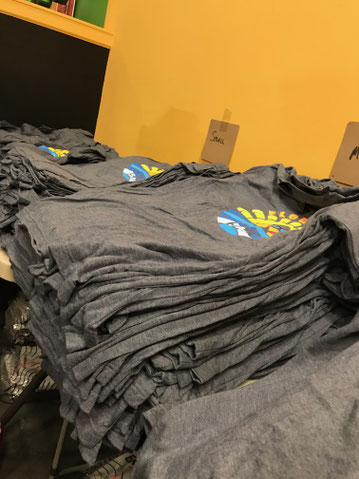 Since I wasn't able to run myself, I decided to help out with registration and other responsibilities. It's actually pretty cool to get a look behind the scenes.
Most runners (including myself prior to that race) probably have no idea how much organization, planning, nerves, people, and experience is needed to set up such a race!
And this race ended up being a big one.
The Turkey Trot in Oviedo took place for the 1st time but almost 1000 people signed up online.
That is impressive!
Participants were able to pick up their bib and shirt or jacket on different days prerace.

I helped assigning bibs and handing out shirt on Tuesday and Wednesday inside a gym called "The Zoo", which caused a certain amoint of confusion. I was no exception.

Yes, there are NO animals, just some crazy people working out in a gym in the Oviedo Mall.  I guess we are all more or less animals :D

The process of using the regristration app was easy, the people super nice and talkative, and I had a great time.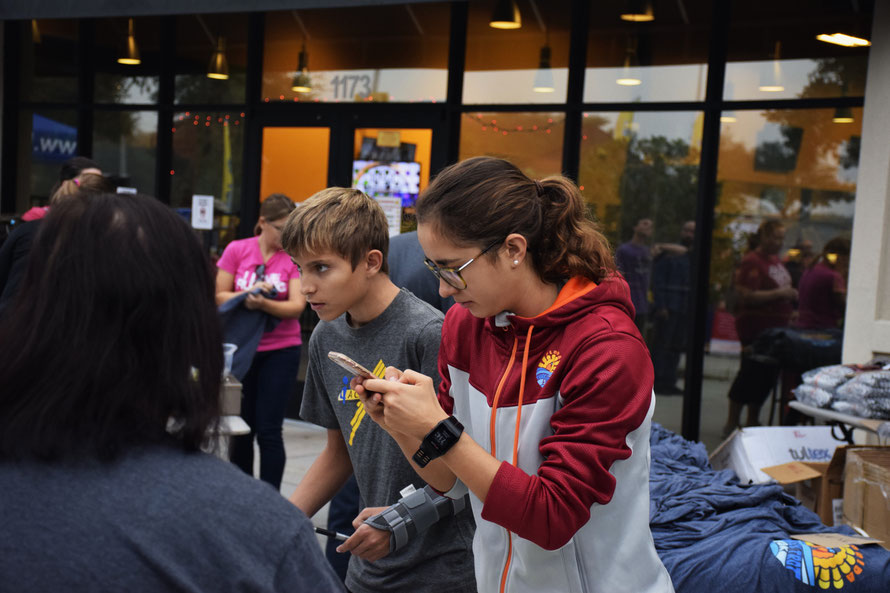 Raceday began bright and early. I left the house at 5am to be at the course at 6am. Start and finish were right in front of The Zoo.
I was a bit scared to drive on the highway all by myself in the dark for the first time, but there were no other cars on the road and it went fine.

As it got closer to the starting line, more and more runner showed up to get their bibs and shirts. The line of people waiting got long. My relatively poor spelling abilities of American last names (I'm sorry the e and i thing is really confusing! It's exactly the opposite in German) in combination with some electronical issues (people who registered the night before did not show up on our registration app) did not help the situation. Anyways, we managed to assign all bibs in time and the gun went off at 8am.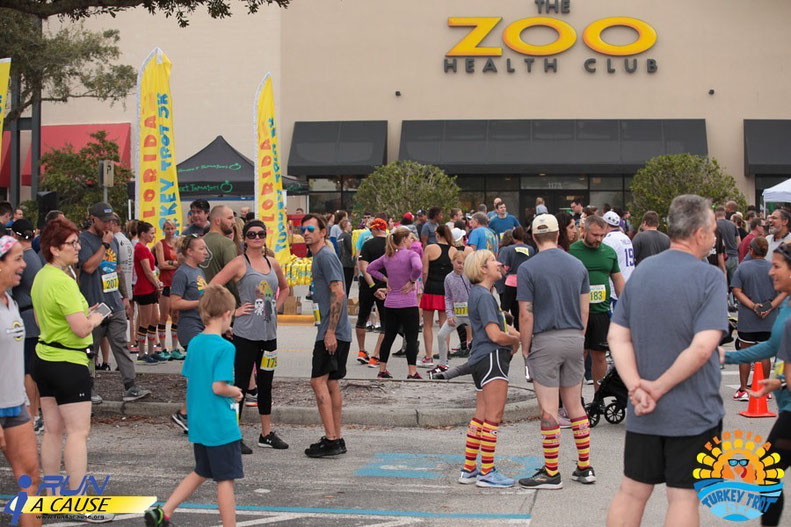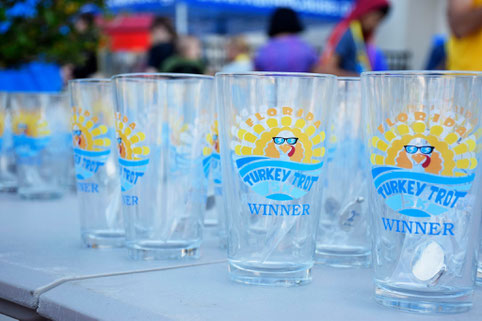 Still, no time to relax. After rearranging the left-over shirts and hoddies for sale, we had to set up the table with the awards.
The awards were not that type of award you get, put on a shelf or closet and just forget about.
Indeed, when you finished in the TOP 3 of your age group, you got a customized Turkey Trott glass. Handed by myself :D
I cannot tell why I ended up doing the awards and people took pictures with me.
I really don't know. Yey, let's just let the German girl do it.

So, everyone wondering, who was that girl doing the awards: That was me!
I'm sorry if you expected a pro runner.
So many people had a big smile on their face after the race, celebrated themselves and their peers, and had a great time.
I am grateful I was a part of the 1st Turkey Trot in Oviedo.
 For more races check out https://www.run4acause.org/upcoming-events
I will definitely be around for the 2nd one next year...either as a runner or a staff member.