I've been considering writing a post like this one for a while, but now I finally found the courage to do so.
I want to start 2020 new, get things clear, and hope that I can help at least one other person out there.
More and more, especially female runners such as Mary Caine, a previous member of the Nike Oregon Project, or Emma Abrahamson and British runner Tina Muir already addressed the issue.
Emma, a former college runner from Oregon State University, stopped running after finishing college and talked really honest about her struggles concerning body image. Her blog can be found here: https://www.emmaabrahamson.com/news
I definitely do not want to put myself anywhere near those amazing runners but did make my own experiences with the issue of body imagine, or more precise the issue of body weight and running.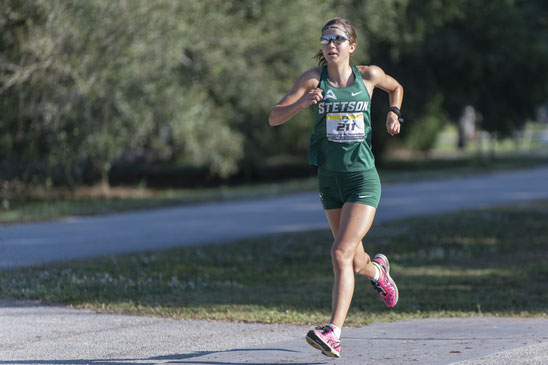 So, How is a Runner supposed to Look Like?
I'm back home since a bit over two weeks and got confronted with this question more as I would have expected I would and more than I wanted to.
At the pool, a guy started talking to me. I told him that I'm no longer doing triathlon but focus on running instead. He literally said:
"You don't look like a runner."
Wow, that actually hit me hard. I still managed to ask how a runner is supposed to look like.
 He responded: "Not that heavy."
 I started thinking about: "How does a runner look like?"
Well, I guess the stereo type is thin, lean, and a little bit let's call it fragile.
 I have to admit I thought like that too.
 I looked like that. I was thin, super lean, but, guess what, miserable.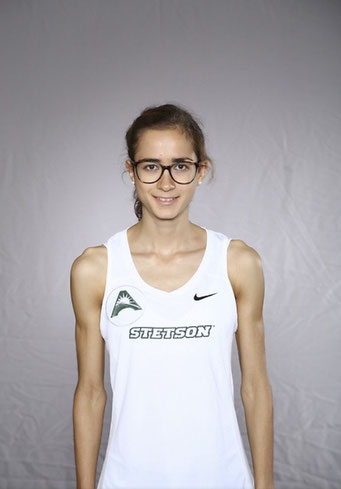 The Whole Story: What Others Don't See
Right, although my times improved and I was quite fast, I was miserable.
 I was cold all the time. I stopped swimming because I couldn't be in the pool for more than half an hour, I always had to wear several layers of clothes, and was still freezing.
I was too emotional. I used to be someone who did not cry a lot. However, with every pound I also lost my ability to cope with stress. My body and mind were already in such an alerted state that every external stressor completely disrupted my balance.
I was obsessed with food related thoughts. I don't know how many hours I spend on looking at different recipes which I wouldn't try because it had too much sugar, too much fat, or whatever.  If I couldn't get the food I allowed myself to eat, I wouldn't eat anything at all. That was stressful and consumed a lot of my energy which was already quite spare.
To wrap it up: I was unhappy but tried my best to pretend I was fine.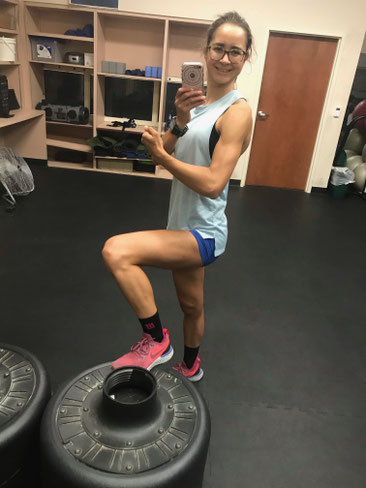 The Obvious: What People See
Pretending I was alright worked partially well.
 Being severely underweight isn't something you can hide very well.
Still, people told me that I looked like a runner. Because if you're running fast, you cannot really be unhealthy, can you?!
My family, friends, and coaches did mention concerns but could not really help me.
Actually no one can. I had to make the decision that my situation was not sustainable.
I cannot pinpoint a day I decided I want to get better. I was definitely at my lowest conference freshman year. I was so cold and had a horrible race. I understood that something had to change. I was so tired of restricting myself.
                                                                                                                                          Picture from May 2019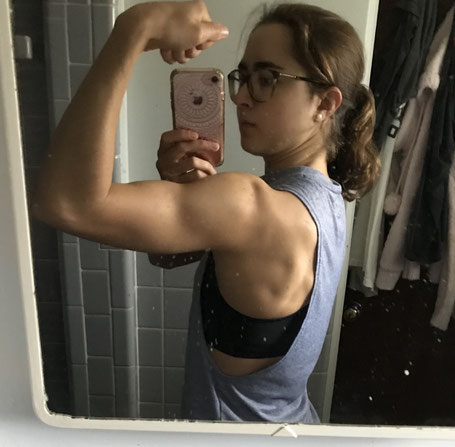 The Struggle is Real: Gaining Weight
I started eating more and gained weight. Still, I was super conscious about my body weight and cried every time I gained a pound or two. I know that sounds controversial since I wanted to get better but that's how it was.
December 2019
And again, people thought they had the right to comment on my appearance.
 "You look better." Or "You look healthier." I know, they meant it in a nice way but all I heard was "You look fat."
 Gaining weight is one thing but mentally keeping up with that another one. I would say it's definitely the harder part.
I cannot even say what I did but I guess I just slowly got used to the way I look.
 I accept the number on the scale (if I even weight myself).
That took a lot of time, a lot of tears, and a lot of supportive words from close friends and family members. I also started seeing a counselor on campus in Spring.
 I gained 9 lbs. (4kg) since summer and about 22lbs (10kg) in total from my lowest weight in fall 2017.
 Yeah, my face looks a bit puffy. It always has.
 That's okay. That's who I am. I'm finally happy again.
I'm still conscious about what I eat, l really like to cook for myself, but I am not obsessed anymore and I would always eat something "unhealthy" instead of nothing.
Due to another injury I wasn't able to run the past 9 weeks.
The first couple of weeks I wasn't even able to do any cross training at all (except for swimming with my arms).  Since doing nothing does not work really well with my personality, I started lifting and gaining strength.
Looking back at pictures from freshman year makes me sad. That was never really me.
That was a 12-year-old teenage girl anymore.
I'm still running.
I think that's what makes you a runner and not the way you look.
Marathon Runner Nell Rojas is a great inspiration and example that you can be both, strong and fast.
Honest Advice
I do know and see that I gained weight.
 You don't need to comment on that.
I think that's true for everyone who's in a situation similar to mine.
So, think twice before telling someone how he/she looks like. You might forget about your comment the next second, but trust me, the person does not.
Trust yourself and your body. Appreciate what you can do.
I can swim for hours, usually just wear a T-Shirt, can do 10 pull ups, and can bike for 4 hours at 30 degrees.
Being able to do those things makes me so happy. And that's what matters the most.