I wrote my last blog post after my mum visited me for Spring Break. She came here by airplane, we visited State Parks, and went shopping in a mall.
What was just 5 weeks ago, seems like an eternity.
Crazy how fast the situation progressed. So much has happened.
Here, in Florida, we did not really had a strict lock down. Gym, restaurants, and other stores were closed but open for takeout, grocery stores were open for reduced hours and more or less (toilet paper is in demand here as well) pretty good stocked. Stetson closed its campus and the classes were held online for the remainder of the semester.
Now, restaurants open back up with 25 % capacity and also some State Parks and beaches are opening.
However, it was and still is a difficult time, a lot of uncertainty, and there's no right or wrong way to feel.
I did feel anxious at first and still sometimes do.
Nobody knew what to do or what would happen. I was afraid of becoming sick or any of my family members and friends getting the virus. My daily routine was messed up and that always throws me off. I was so unmotivated to study and did not see a point in doing anything.
What really helped me was implementing a 20min yoga session first thing in the morning and going on daily walks while listening to podcasts.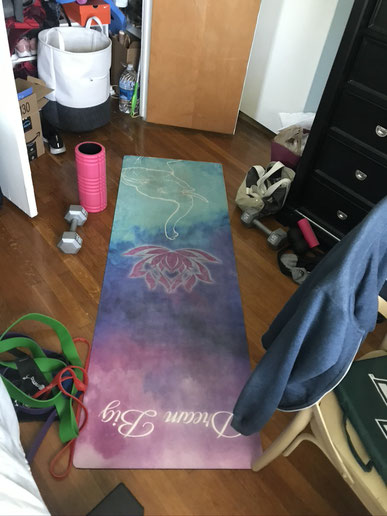 I feel accomplished.
I am now done with my 3rd, my junior, year after I took my last online exam on Monday. I have to admit that online classes aren't that bad. I like the flexibility. I only had one class that was held as a live session via zoom. The professors of my other classes posted videos and assignments throughout the weeks on which we could work on whenever we wanted in our own pace. After the first few days of hard-core procrastinating, I worked really hard for my classes and, especially, on my 30 pages research proposal, and I am happy how everything worked out.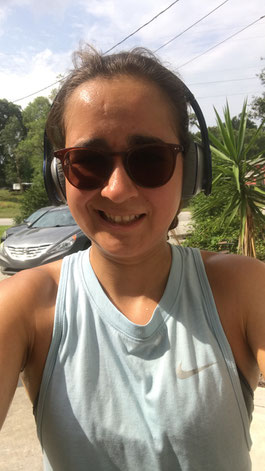 I felt desperate and frustrated when the gyms were closing since I still was not able to do any other exercise than swimming and lifting and was just about to get started with cross training.
However, the closings were not unexpected, and I saw it as an opportunity.
I started to go on walks which became longer every time and eventually lead into some short jogging intervals. I was so looking forward to getting back to running that I forgot that running is hard. Especially, when you haven't been running the last 4 months, no cardio for 8 weeks, and are a quite a bit heavier. I can relate to everyone who says that running sucks. My knees were hurting, and the soles of my feet felt sore and I was out of breath after 3min of easy jogging. Great. However, that is just another challenge and I remembered all the good runs I have had in the past and how I felt during those runs. That's what I want running to feel like again.
I am not anywhere close to running 10mil pretty easy in 7:40min/mil pace but after 5 weeks I am back to running 6 mil in 8min/mil without any pain. It feels so good. I'll take that.
In addition, I do about 4 hours of strengthening every week which I really do believe helps me to make progress in my running. However, I am still anxious that the fracture hasn't healed properly and flares up one day.
I took that picture after one of my first runs. I know that I'm not a model and I don't care.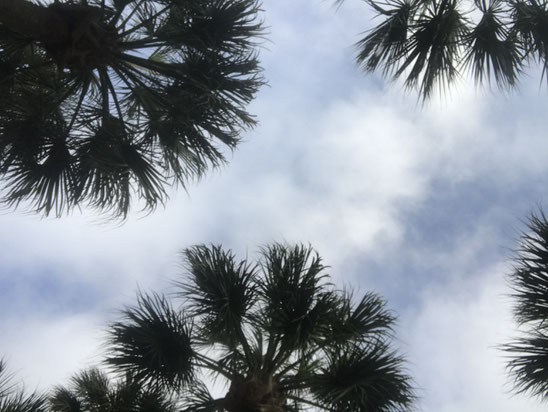 I feel energized after swimming in the morning.
The pool at my gym opened two weeks ago. Swimmers need to reserve a lane and only one swimmer per lane is allowed to swim for 45min. Then the lifeguards have 15min to clean before the next round begins.
I have been swimming 3x per week (the max. number of days you can reserve a lane) at the earliest time which is 7am. I really enjoy it. I like the 3k to the pool, swim a few labs, and bike back with my wet bikini underneath my regular cloths. I don't really wanna use the dressing room just yet and it feels like a triathlon :D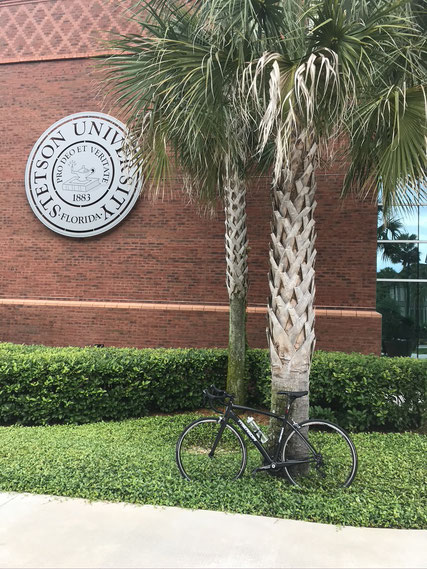 I am STOKED.

Aprospros triathlon…I got a bike. Like not the cruiser I have had since freshman year but a bike bike. A speedy bike. And it brings me so much joy.
A guy who turned out to has previously raced as a pro for 10 years in Europe (including Germany, Gütersloh) was selling one of his bikes on offer up. Small world. Long story short, I could not resist and haven't regret it yet. It's a really nice bike.
We have such a nice trail here (paved bike path) only about 4 mil from our house and I it is so much fun to explore some neighbor hoods around here. I forgot how much I love biking.
Plus I saw two turtles on my bike rides!
Oh, what I am also super excited about the opening of an ALDI here in Deland. Best store every. For sure :D
My flight back to Germany is at the beginning of June. I guess I'll just have to wait a bit more to see if it's gonna happen. Until then, I won't get bored here.
There are many more bike routes to discover, much running progress to be made, and more frequent blog posts to write!
Stay well, take care of one another, and be kind to yourself!