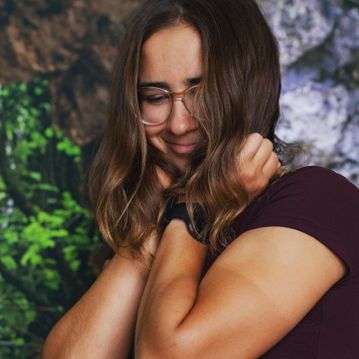 Today I was supposed to catch a flight back home; maybe do an easy run in the morning and then look forward to spending some weeks in Germany and go on a vacation to Switzerland.
Well, life never goes like planned. Especially, not right now. For no one. I know that and have come to terms with it.
My flight to Frankfurt got cancelled about two weeks ago (there are still no international flights from Orlando to Europe happening), I cannot run for another 8 weeks, and gonna spend my summer in Florida.
I accept that and I'm okay. Let's just hope hurricane season won't be that bad and people might eventually get the fact that wearing a mask is lifesaving.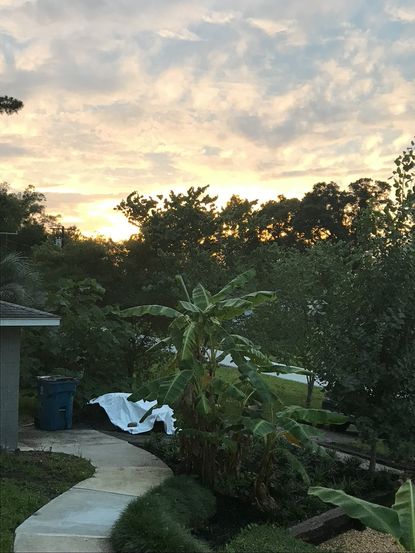 Not complaining but Florida who just thinks of Florida as the Sunshine State has never been here in summer. Humidity is so bad and last week it has been raining and lightening every day.
This week is nicer though…and the sunsets can be pretty gorgeous.
Last week, I spent many hours on the bike. The trail somewhat feels like home. I don't think I've ever biked that much in my entire life. Twice a week I meet up with a bunch of great and fast people to go on a group ride. It helps so much to have a sense of community while being pretty much on my own other than that.
I also go swimming almost every day (mostly in the pool, sometimes at Deleon Springs...see picture below), have a weekly grocery shopping tour (pretty exciting, I know), study for my online class, watch Netflix (or hulu or amazon prime) and read
Yeah, that's what I do.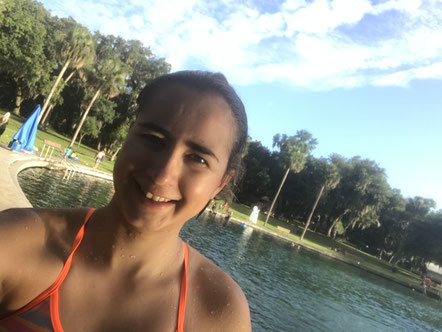 The semester is going to start one week earlier than originally planned. Does that make sense? Well, I'm not a 100% sure about that. Since it starts earlier, it is also going to end earlier: before Thanksgiving. So that everyone can go home for Thanksgiving and doesn't come back afterwards and increase risk of infection (which is already high enough here I guess).
So, 8 more weeks of a relaxed life for me here in Florida and then we'll see what the semester brings.