It has been a while since the last time I posted on here, which was over a year ago. Time flies.
I am not running anymore and actually haven't been running in over a year but that's okay. But without running, I would have never come the US after all.
Everything has it's time. If one chapter comes to an end, it just means that there are better things waiting.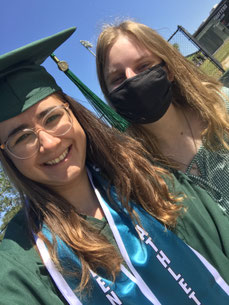 I graduated with my Bachelor of Science (in chemistry and health sciences) and I am going to start the graduate program in Mental Health Counseling in August here at Stetson, which I would not be able to do without the support of my amazing parents.
During my past four years, there were so many occasions where I just wanted to quit, go home, and take the easy way out. I am glad I didn't.  Looking back, I am grateful for the experiences I have made although they took a toll on me while dealing with them. I think we learn the most from uncomfortable situations. At least I know that I would not be who I am now without my time here.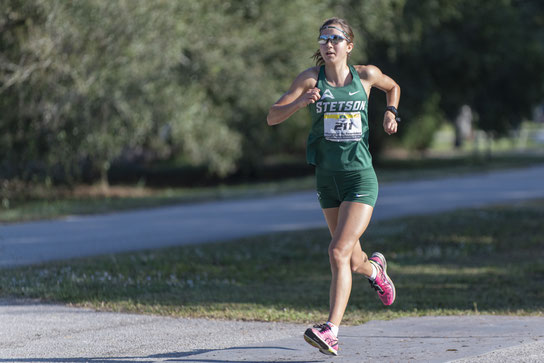 I thanked my coach for everything, and I really meant it. He gave me the opportunity to come to the US and to run for Stetson. He said at the end of the day, college is a time for growth, everyone thinks it's going to be easy, but unfortunately, it's not always that way.  The important thing is that you feel positive about where you are headed now in the next chapter of your life.
I do feel beyond positive about what is coming next, but I never thought it would be easy.
I knew it would be difficult and stressful and I would encounter many challenges, and some were just not necessarily. I put so much pressure on myself and always tried to be perfect, which is obviously impossible. I should have asked myself more often if that what I am stressing about will really matter in one or five years from now.
I want to share a few things I have not talked about with the intention to help others understand that you do not have to accept everything.
Freshman year I was undeniably severely underweight but being required by the athletic staff to be weighted daily. Let's just say that's a wrong approach on so many levels. I was too scared to refuse to but it was humiliating and not an appropriate way to help a girl suffering from an eating disorder.
I eventually started seeing a counselor and admitted that I had a problem but that is something I had to realize on my own. My relationship with food got somewhat better during junior year but my enjoyment of running got worse. On the way to a cross country meet, I was sitting in the van with the team and just wanted to go home. I had to drag myself out of bed every single morning to show up to practice.
You know what kills the motivation of even the most dedicated athlete?
The lack of appreciation and respect.
My junior year the head coach gave the entire women's team over to the assistant coach, a 23-year old guy, who was not really organized and that was reflected in our training. On many occasions training sessions were just messed up and the communication was horrible. One time he asked a girl to just sit on the trunk of the van. I yelled at him that that's not okay due to his inability to get a headcount beforehand. The head coach told us upper classmen to just help him because he must learn. I was not here to learn. I was here to get better. So, I did speak up and well…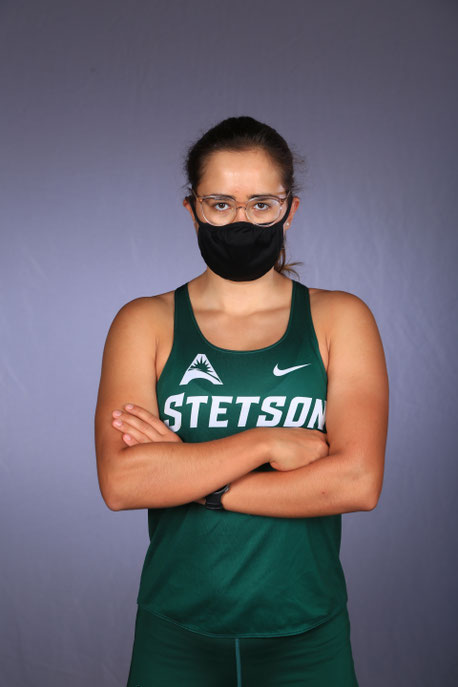 After the conference that season, after a 8 year bus drive on the parking lot my coach asks me what I like about running here. Yes, I had nothing to say. I had a not so optimal race, our team was small, our assistant coach had nothing to say because of how the training was organized (it was basically not organized at all) so he asked me to consider leaving the program and transfer to another school.
What started as a request turned into draining weeks for me including a meeting I got yelled at that "You never listen and it makes no sense to talk to you". He left the meeting after 3min.
Then a week later I had some pain in my week during a long run which turned into severe pain during a track workout the next day. I could barely walk without crying. Coach just ignored me and made me feel like an idiot just standing next to the track.
That is not okay.
I was told for 2 month it would just be a soft tissue injury. I eventually just ordered an MRI on my own because I was not taken seriously, and it turned out I had a stress fracture.
Bottom line is:
Stand up for yourself because nobody else will. When you are really hurting, don't workout no matter what your coach says.
And also stand up for other's. I, as a freshman, would have needed the support of some upperclassmen or friends. Even if you cannot change the situation, you can always give someone a safe space to speak about their issues and you can listen without judgment and without giving advice (unless you are asked for it).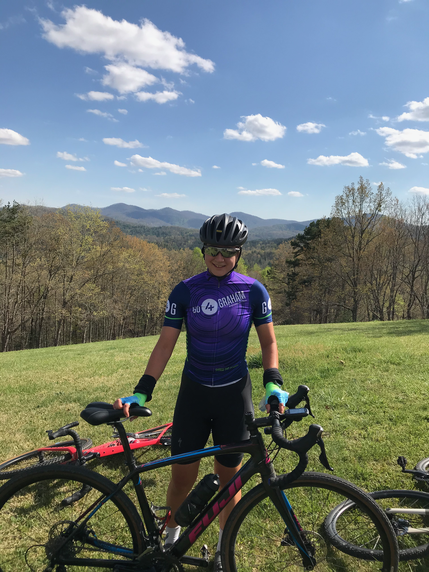 As of now, I just enjoy cycling for fun and do not really have any aspirations for any serious racing. I see more purpose in other things than competing and I am looking forward to my graduate studies.
However, I became in ambassador for the Go4Graham Foundation, which aims to shred the stigma surrounding mental health and I am really excited about being part of this team.
 Take care and be kind,

Meggie